Two Cities Pizza Opens Flourishing Suwanee Location.
Suwanee, GA, USA | June 20, 2022 –[Press Release Wire]– To eat deep dish or thin crust? Between New York and Chicago, it's a battle of culinary beliefs, your childhood, and even nationality. The age-old debate has left the nation at odds, fueling opinionated foodies and heated arguments. Now there's a restaurant that spurs debate with an interior design that drives the discussion.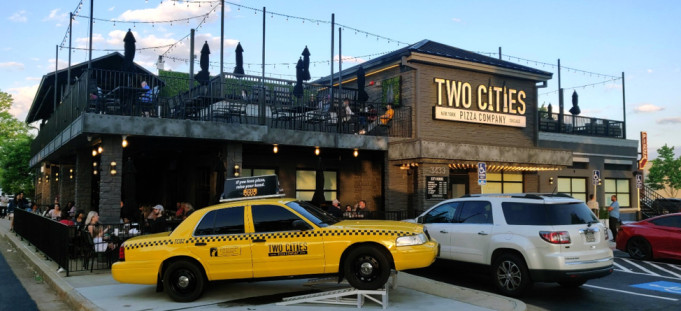 In March 2022, Two Cities Pizza Company celebrated their grand opening in Suwanee, G.A., a fast-growing suburb of Atlanta. The city sparked in excitement for a new trending restaurant that also made remarkable success in Cincinnati, Ohio. Sean Spurlock and Zach Greves founded the company in 2015 with the innovative concept of combining two of the most iconic pizza styles – NYC and Chicago.
With the long-term goal of franchising the business, they needed a design firm that could implement a groundbreaking and creative flagship design to launch a nationwide expansion. Less than a mile away, Still Fire Brewery reflected design elements Zach and Sean envisioned for their restaurant— leading them directly to Dimensional Design.
With a unique business structure of teaming designers and craftsmen together, Dimensional Design delves into a variety of branding outlets—tradeshows, corporate interiors, displays and hospitality. Dimensional Design states, "because designers and craftsmen can collaborate under one roof, it has removed the limitations of what a traditional design firm can achieve". Once a Chili's, the building had the perfect bones to start off. From concept to installation, they dramatically transformed the latest western-themed Twisted Taco into a well-balanced contemporary and industrial design.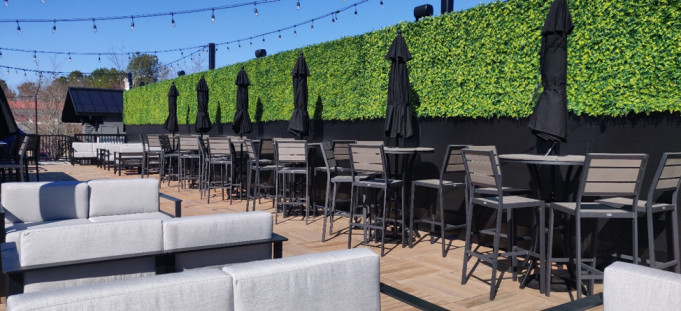 Dimensional Design tastefully embodied the mission of Two Cities Pizza into an inviting atmosphere, distinguishing this pizza restaurant from the rest. Blocks away, you can't miss the abundance of warm lighting embellishing the entire building as well as the large, illuminated marquee logo.
The utilization of custom textures, lighting, and signage provide a fluid continuation between the interior and rooftop atmosphere. Not matter where you're seated inside, the ceiling of rusted steel beams and wood railings transports you directly under the subway train systems in New York City and Chicago.
The juxtaposition of faux greenery, Edison bulbs and city graphics bring a balanced warmth to the space and implement the city motif further. The cherry on top of the project was the 1800 square foot rooftop deck addition with elegant but comfortable patio seating.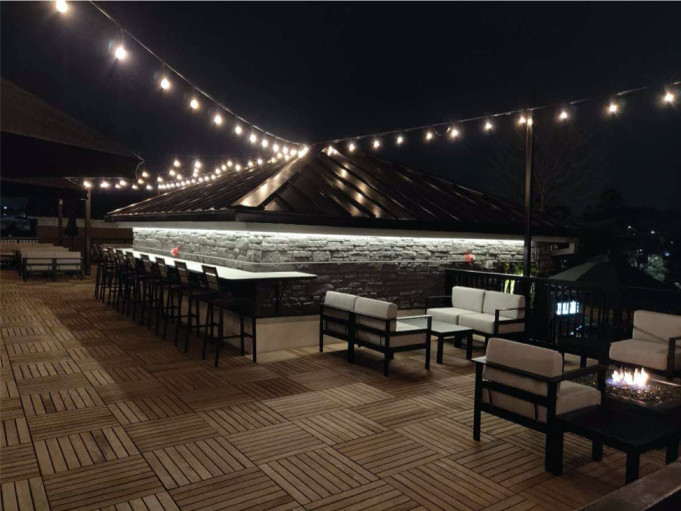 It's evident Dimension Design's touch has contributed to the success of Two Cities pizza. Since the first three months from opening, Two Cities Pizza continues to max capacity, gain thousands of Google viewers, and spotlight in local articles. Two Cities Pizza is already a must see in Suwanee, GA.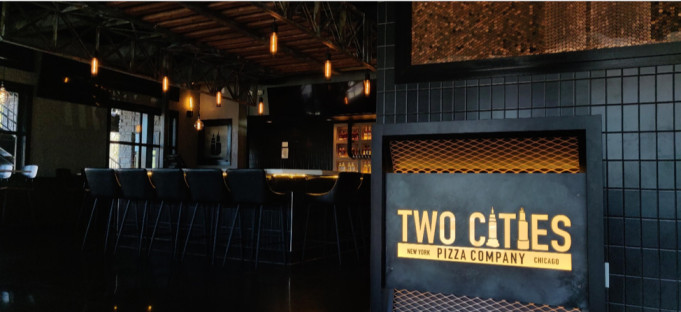 For more information, visit https://dimensionaldesign.net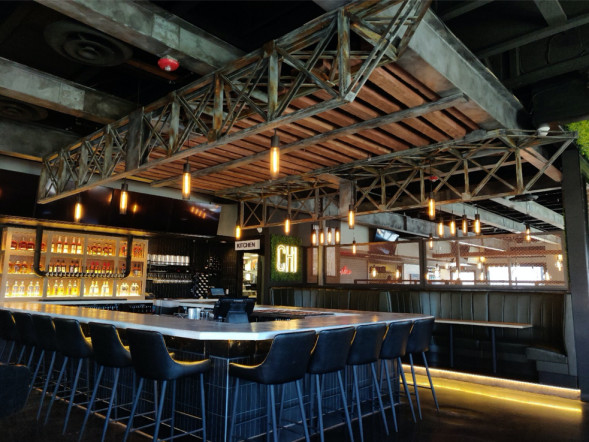 Press & Media Contact:
Dean Stein
Dimensional Design
2150 Boggs Rd Ste 680,
Duluth, GA 30096
United States
+1 678-376-1550
https://dimensionaldesign.net