6 Books of True Sub Tales Showcased.
Nashua, NH – USA | March 11, 2022 –[Press Release Wire]– 4 years after the introduction of the first book of all true stories of the US Submarine Force, and after 11,054 books sold to date, the authors of the 6 book Poopie Suits Series are proud to introduce a new and much easier to navigate website.
All 6 books in the Series are beautifully displayed, using the latest in website technology, making it easy for an interested visitor to quickly jump to the information that interests them most.
Here is what one reader says about the books: "The stories are the product of hours of painstaking research on the part of the authors, searching through archival news coverage, as well as first-hand accounts from submarine veterans who were actually present at the time of their occurrence, and who could offer on-the-scene perspectives that one wouldn't get from other sources. As I have poured the books, I have learned so many things I never knew – the evolution of submarines over the decades, the interesting story behind the launch of the first nuclear-powered sub, how submarine systems work on a complex, highly technical war machine. From tense action, to drama, to history – it's all there, and, it's all true".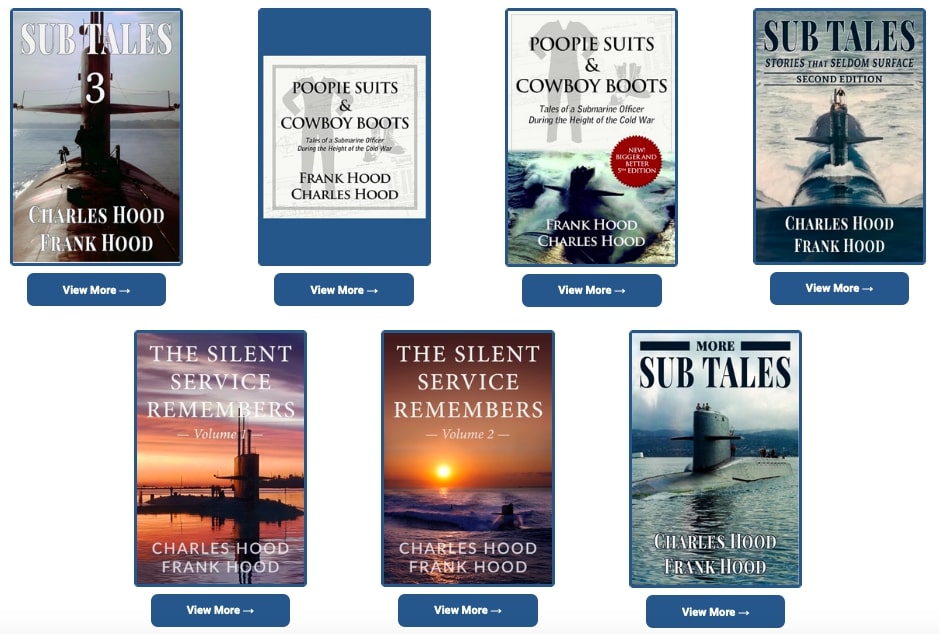 4 of the 6 books are in the Top 100 sold in the Cold War Biography Genre – https://www.amazon.com/Best-Sellers-Kindle-Store-Biographies-of-the-Cold-War/zgbs/digital-text/10332432011/ref=zg_bs_pg_2?_encoding=UTF8&pg=2
The first book in the series "Poopie Suits & Cowboy Boots – Tales of a Submarine Officer from the Height of the Cold War" is now also available in an audio version, professionally recorded by a Navy vet who rode 6 submarines himself. Thus the audio version resonates with realism.
This new website was thoughtfully designed & developed by Press Release Wire – a Bangalore, India based Digital Marketing, Content Marketing, Web Solutions, and Design Services company, the website makes it easy to navigate to any of the 6 books, read a sample section, see Reviews, and place an order.
Press Release Wire has done the Press Releases for all 6 Poopie Suits Series books, each loaded with true stories from the US Submarine Force over the past 120 years.
We invite you to visit www.subtales.com now to see the striking new presentation.
If you would like more information about this topic, please call co-author Frank Hood at 603-456-6771, or email [email protected]
Press & Media Contact:
Frank Hood, Co-Author
Poopie Suits Series
Nashua, NH – USA
+1 603-456-6771
https://subtales.com