Florida-based Schooner Prints has been a force in the wallcovering industry for over thirty years with clients in over fifty countries.
Los Angeles, CA, USA | June 21, 2022 –[Press Release Wire]– When Schooner Prints, a 30-year leader in the wall coverings industry, decided to incorporate Rotogravure printing into their operations, they launched a search for a safe and efficient method to power their rotary presses and dry their ink substrates. As a dedicated green printing facility, utilizing only the finest, non-toxic, water-based ink systems – plant efficiency with minimal downtime was a primary consideration. Initially, they were looking at boilers for the job. Yet, after consulting a number of suppliers, the message was clear: they needed a steam generator, not a steam boiler. Enter Clayton Industries, recommended by their suppliers as the go-to for Dry Steam. 28 years later, it was time to expand their production capabilities. After a successful run with their initial installation of two Clayton 60 BHP steam generators, but with a larger number of orders coming in each week – the company could no longer rely on one of the 60 BHP generators to take over if the other went down. It was time to consult with Clayton for an efficient production expansion solution.
Florida-based Schooner Prints has been a force in the wallcovering industry for over thirty years with clients in over fifty countries. When Pat and Tim Bluett started the company, they knew they needed high quality dry steam to create their premium wall coverings. After asking suppliers for advice, Clayton Industries' steam boilers / generators was recommended as the go-to for Dry Steam.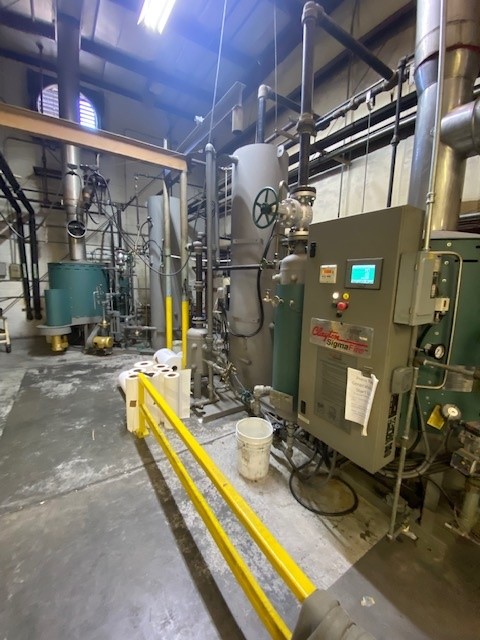 Will Brozowski, Clayton Senior Account Executive said, "The Schooner process entails running numerous custom batches during a shift. The Clayton Steam Generators can go from Hot Stand By (0 psi) to Full Steam Load 3,450 lbs/hr (100 psi) in 30 seconds. This represents significant time, and fuel savings." Pat added, "That [consistent dry heat] is one of the reasons we're one of the best wall covering producers in the world."
Schooner's maintenance and operations manager, Tim Bluett said, "In essence we run dry steam through what you'd think of as a radiator producing consistent heat. We need even, consistent, dry heat to dry our webs to make our wall coverings and the Clayton Steam Generators produce good quality dry steam".
Will Brozowski added, "Schooner runs two shifts a day. When they leave at the end of the day, they shut the steam generators down. Every morning they can start cold and be ready to work in 10 minutes – significantly more efficient than a traditional [fire-tube] boiler that can take 60-90 minutes to start from cold.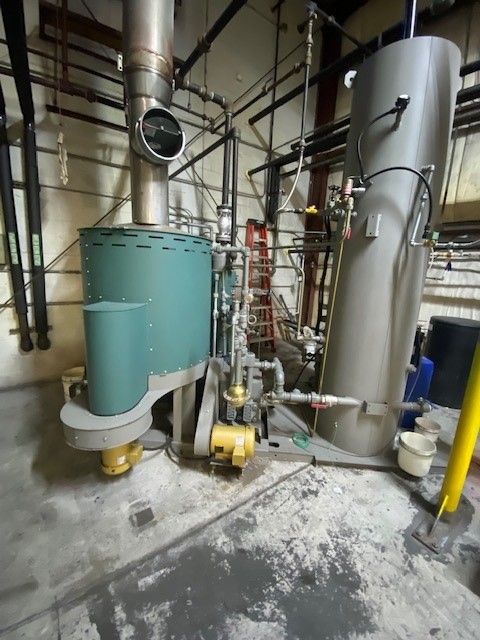 "Shipping from California was expensive, and we were a more expensive solution upfront, but more cost efficient over the lifetime of the unit. Those savings in time and fuel add up over time."
Pat explained, "We chose Clayton and their steam generators because they are safe, reliable, and efficient. And specifically, because they have a history of no industrial accidents." Will added "Our products are guaranteed to NEVER have a steam explosion."
"Originally, we had two [Clayton] 60 BHP steam generators," Tim said. After 28 years we decided to replace one with the 100 BHP model. We figured if the 60 went down we could run both presses with the big one. We thought, let's be proactive, so, we replaced the other steam generator as well."
Using their unique counterflow design and controlled circulation system technology, Clayton steam generators bring forced and circulating feed water to the combustion gases and leads to optimum heat transfer allowing for rapid start-up. That accounts for the labor, time and fuel savings.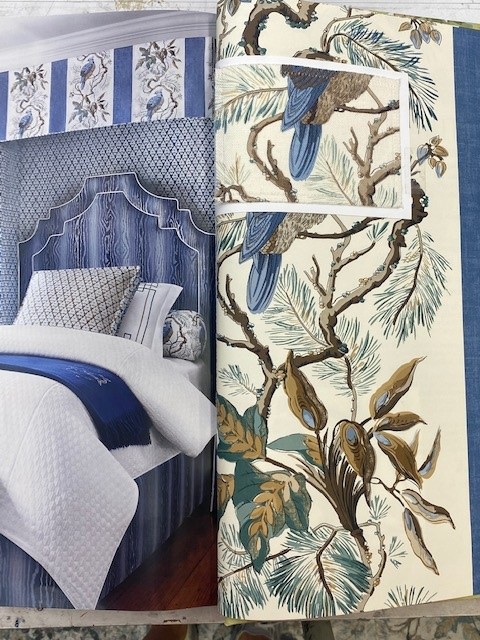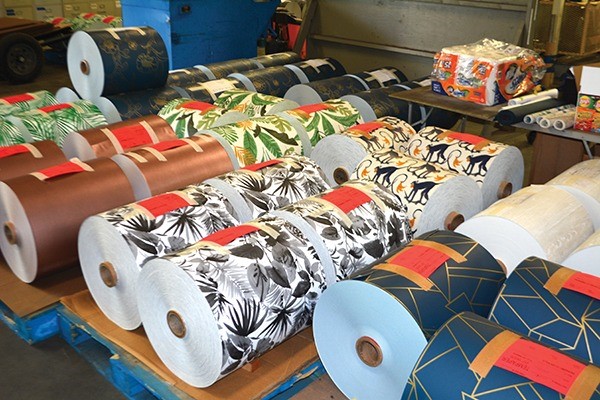 But Clayton's contribution to Schooner's printing quality is the dry steam. Clayton's fixed vane steam separator produces 99.5% High Quality Dry Steam with a consistent absence of water or any other form of liquid. Compared to other available equipment, this is the driest saturated steam available in the industry today.
In addition, Clayton's steam generator water treatment chemicals and coil guard technology maintain the highest quality steam while protecting the machinery. The technology also ensures longer life for the equipment and less downtime for maintenance and repairs representing more savings and greater productivity.
When Will was asked why he thought Schooner chose Clayton this time around he said, "Schooner has been using Clayton products since their inception. The Schooner folks know our products. We trained their staff and they have worked with us day in, day out for 30 years. Clayton and Schooner are a team. We help them succeed and they help us succeed."
About Schooner Prints:
Located in Largo, Florida, Schooner Prints has been a premiere force in the wallcovering industry for over thirty years. Started as a large silk screen handprint wallcovering company, they have grown to provide high quality Rotogravure printing as well as packaging and book binding options. Proudly family owned and operated, Schooner Prints is a dedicated green printing facility and utilizes only the finest, non-toxic, water based ink systems.
For more information, visit www.schoonerprints.com.
About Clayton Industries:
Clayton Industries is a leading global manufacturer of industrial steam boilers and industrial process steam generation products. The process steam boilers include fired boilers and unfired waste heat boilers. Clayton's unique controlled circulation counter-flow design offers many operational advantages and benefits over other industrial steam boilers. Its control systems are built with the latest technology. Clayton also provides customers with reliable and highly efficient, compact steam-generating systems, mobile steam generators, and steam. The company's design principles make it a favorite choice in today's high-efficiency energy markets. Clayton Industries was established on October 20, 1930, and is headquartered in City of Industry, California, USA. It serves diverse worldwide markets from its industrial steam boiler manufacturing facilities in the United States, Belgium, and Mexico. Direct Sales and Service support centers are also located worldwide.
For more information, visit www.claytonindustries.com.
Press & Media Contact:
Gina DiMassa
Brand Orbit Marketing Communications
+1 626-791-7954
[email protected]
For Technical Questions:
Will Brozowski, Senior Account Executive
Clayton Industries
+1 (770) 575-0643 (Direct)
+1 (770) 401-6050 (HQ)
[email protected]
https://www.claytonindustries.com