A collection of stories reflecting human strengths & frailties.
London, England, December 30, 2019 -(Press Release Wire)-
About the Book:
This is a new collection of stories from Barbara Anne Machin, here depicting our human frailties and the cord of life that at times holds people together and at times drives them apart. Perhaps we can overcome, perhaps we can't, but we all take this journey of love, anger and sometimes separation, often finding ourselves back where we began…. this is the circle of life.
About the Author:
Barbara Anne Machin was born in 1940 and is the youngest of eight children. She is married and has one son, and recently celebrated her diamond wedding anniversary. She has always been interested in writing but has never attempted to publish before. A friend and her husband encouraged Barbara to send her trilogy of stories to a publisher. She writes more for a hobby and has worked all her life and still works part-time. She has held many managerial positions in large companies and does not like to be idle.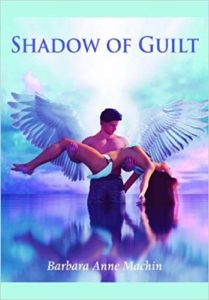 Excerpt from the Book:
"I don't believe in love, Mr Loring, it only brings heartache," she replied cynically. Clare felt a deep pain in her chest. Julie had died in vain and all hope of ever liking this man had vanished with his callous words.
"Well, now, we have agreed on a course of action I will call tomorrow and bring someone to babysit while we shop for a ring and some necessary items." Looking down at her slacks, he added, "I can't have my bridge looking like a boy on our wedding day."
Clare cut short her retort as he wagged his finger and walked slowly towards her. She felt like a rabbit caught in a trap and could neither move nor drag her gaze from his face as he reached and pulled her onto her feet. She didn't struggle as he pulled her to him.
Looking into her eyes, he murmured, "If we are going to be married, we might as well act as if we are happy about it." He gripped her under her chin and kissed her with such passion it sent her senses reeling. For one short moment she tried to fight her feelings then found herself responding to his caresses. Clare felt him tremble, then abruptly he let her go.
"Would you like me to stay for a while so you could have a rest?" he said, lifting an eyebrow. "I can listen out for Julian."
"I have managed for the last two months," Clare said sarcastically. "I'm sure I can manage a little longer."
Adrian took her by surprise and brushed his lips once more across hers.
"As you wish. Until tomorrow, 10 o'clock sharp."
He smiled mockingly as Clare dragged her hand across her mouth as if to wipe away any track of his kiss."
"Shadow of Guilt" is currently available to purchase in hardback from Amazon UK at:
https://www.amazon.co.uk/Shadow-Guilt-Barbara-Anne-Machin/dp/1786236745
This collection of stories will also be available to download in e-book format soon.
ISBN #978-1786236746
Press & Media Contact:
Grosvenor House Publishing
Tel. 020 8339 6060
E-mail: [email protected]
URL: https://www.grosvenorhousepublishing.co.uk