Gosport, United Kingdom, August 27, 2019 –(PressReleaseWire)– Tecsew has made yet another rewarding contribution towards naval history by providing protective canvas for HMS Alliance, the only remaining Second World War-era submarine which is based at the Royal Navy Submarine Museum in Gosport.
The National Museum of the Royal Navy commissioned the South Coast-based boat cover company to produce sturdy door way covers which were attached to the renowned boat and its walkway.
The National Museum of the Royal Navy Senior Conservator, Diana Davis said, "We are really pleased with the covers Tecsew has produced. Rain and wind can cause a lot of damage to a historic submarine especially in the marine environment – unlike an active submarine at sea! These protect the doorways to help keep our amazing submarine preserved from the weather while still accessible to our visitors."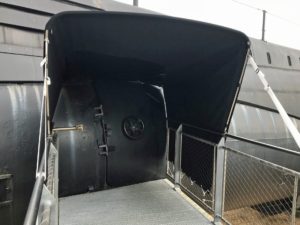 Tecsew Directors John and Ally Bland added, "It has been an honour to be asked to help preserve HMS Alliance, especially after contributing towards the restoration of another of the National Museum's historic fleet, HMS Warrior at the beginning of the year.
Helping to conserve vital parts of Hampshire's naval history has been a defining moment for Tecsew and we were very honoured to be involved in these prestigious, historical projects which leveraged our extensive skills within the marine canvas industry."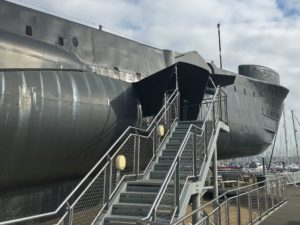 For further information about the Submarine Museum, please visit:
https://www.nmrn.org.uk/submarine-museum
To see Tecsew's previous work on HMS Warrior, please visit:
https://www.tecsew.com/traditional-canvas-work/hms-warrior-traditional-canvas-work
For further information contact:
Katy Ladyman
Marketing & Business Development Manager
Tecsew Ltd.
United Kingdom
Tel: 02392 556548
https://www.tecsew.com