Long-running and well-known in Singapore, Perfumes of Singapore is a perfume label with a long history in the city-state. The business was founded by Mr. Dadi Balsara and Ms. Christina Stone. Now the brand is on the path of revival.
Singapore | January 21, 2022 –[Press Release Wire]– The perfume brand Perfumes of Singapore has been around for a long time and is well-known in Singapore. The company was founded by Mr. Dadi Balsara and Ms. Christina Stone. Ms Christina was the icon of Asia and Vogue's most beautiful lady. She also created Sarong island, which today is part of the beautiful and green Sentosa. Sarong island was a popular place to get a bite to eat and was the entertainment place on the go.
Mr Dadi was a spectacular person as well. He came from a middle-class background and ascended to become a multi-billionaire through hard work and dedication. He is responsible for not just Singapore girl perfume, but for the famous Himalayan water as well.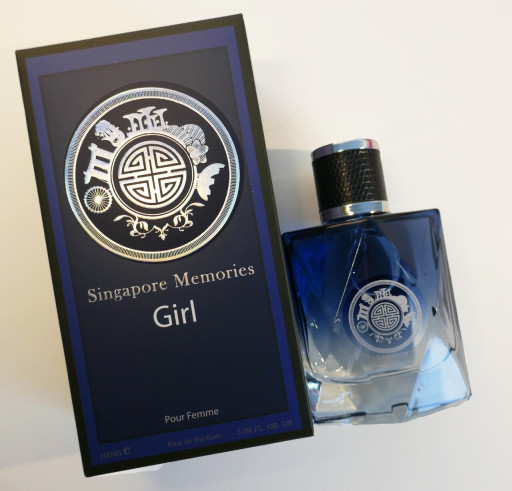 Idea of Singapore Girl scent came to Ms Christina while travelling to another country. She took no time in developing this further and hired best of the best to create the iconic brand along with her husband, Mr Dadi Balsara. Ms. Christina, in her own words, left Singapore on a vacation to explore museums and learn about pottery when she found her love for producing Singaporean scented items. "Singapore Girl" was born after she returned to Singapore.
"Perfumes of Singapore Pte Ltd." was formed in the early 1970s when two major perfume companies (Perfumes of Orient owned by Christina and Perfumes of Singapore owned by Mr. Dadi Balsara) merged into one. According to the firm, Singapore Girl was well-liked by both locals and tourists, and it fared well in department stores, hotels, and on Singapore Airlines' inflight magazines.
In 1977, the Singapore Manufacturers Association gave the top prize for exceptional design and packaging to "Singapore Girl,". At this time, hundreds of bottles of Singapore girl perfume as well as other in the "Girl" series, were produced by two factories, running day and night. The demand was very high and scents were sold in most stores, on flights, in Singapore and other countries.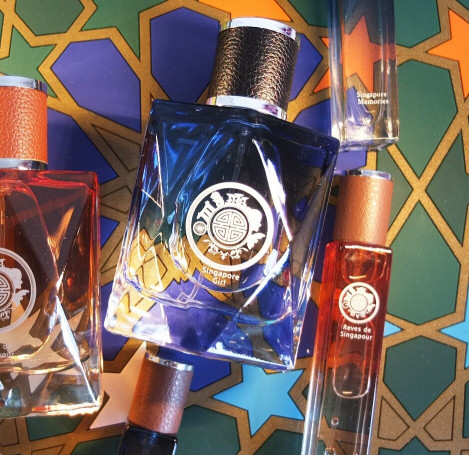 Like any other business, Singapore Girl also had its ups and downs. From 1975 to 1983, it was enormously popular with clients. It sold like hot cake on all Singapore perfume store.
SIA decided to make its own scent at this moment. And who does the company turn to? Of course to the "King of Perfume", Mr. Dadi. He was asked to create a new scent and he created "Singapore Bliss".
In 2014, Singapore Memories obtained the formulations from Mr Balsara, along with the rights to produce and revive the iconic "Singapore Girl" scent. The company wanted to bring back to life all of the old Singaporean fragrances that have been lost to time. All of them have been relaunched, some as limited edition. Singapore Girl's fragrance is the same as the original's formulation, which bring nostalgic memories to lot of people. In order to win over the hearts of modern Singaporean females, they've preserved the beauty of the original scent while modernizing the packaging. Prachi Garg, the new CEO and creator of the company has also been named "entrepreneur of the year" by Association of trade and commerce.
About Singapore Memories:
Singapore Memories – a company dedicated to bring aroma of Singapore to the world. They have been researching on Native Orchids of Singapore, Therapeutic Orchids of Asia amongst other aromatic material and are determined to bring the old scent brand back to life.
For more information, please visit https://singapore-memories.com/products/singapore-girl-best-perfume-for-her/
Press & Media Contact:
Singapore Memories
Singapore
+65-8809-5443
[email protected]
https://singapore-memories.com